July 3rd, 2011 by KP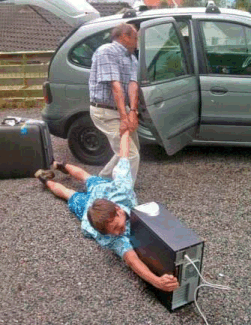 The word 'addiction' seems to have a bad connotation attached when we hear it. And of course it should, because we immediately think of drug addicts. But I'm a drug addict, my drugs are business, the gym, my newest drug being producing, and they all fuel my #1 addiction – life. Let me rephrase that, my #1 addiction being Supernova.
I'm addicted to those as fuck.
Well what is an addiction? Addiction in my mind is an obsession or a compulsive physical and/or psychological dependency to anything. I'm a heavy addict when it comes to fitness & business. I OD on them everyday, 24/7. I can't get enough of them. I need my fix everyday or I get heavy doses of anxiety. People might think that's bad to be addicted to them, but I'm addicted to them, and when I'm addicted to something that is for long-term success of something I aspire towards, then there's no way in hell I see that as bad and I sure as hell am not breaking those addictions anytime soon, if ever. For anyone.
These addictions are what have got me to where I am today, and not once in the past 2 years have I looked back and thought I've stopped moving towards where I want to be.
Right now I can feel myself becoming a heavy addict in another area, all my mind can think about is getting my producing fix.
After honing in on my time management this week and dedicating time blocks for each addiction I need my fix from, producing is my newest addiction. And I fucking love it.
I'm consuming myself in it.
Business & fitness (yes fitness for physical health, but more so for keeping my mind clean) are still #1 priority. I've always believed that keeping your mind & body healthy has a direct correlation to your success in business (I'm sure there are proven studies where this is true too), and right now with business being #1 priority & focus, that means so is fitness. Plus your mental & physiological health should not be something you ever slack on, after all our mind determines how we feel, how we feel determines our actions, our actions determine our results, so I strive to keep my mind as close to 100% healthiness 24/7 because it is the driving force behind your results.
This producing gig might seem overwhelming from the outsider looking in, I need to not only continue to learn & master the DAW (digital audio workstation) that I've been getting down these past couple months (Ableton Live) but I also need to learn –
– Sound production
– Production & recording
– EQ & the spectrum of sounds & tones
– Synthesis analysis
– VSTs & VSTis for the DAW
– Sampling
– MIDI & audio interfaces & controllers
And that's just what I can think of right now. There's going to be a load more to learn along the way too.
Seem like a lot to learn? FUCK NO!
It would seem like a lot if all I was focused on was the outcome. But the process of learning & mastering this new skill-set is going to be one of the most challenging, yet rewarding & fun experiences in my life. Success is in the journey.
Seeing the progress I've made in the past couple months alone gives me a buzz when I think about it, and all I can think & want to do is learn the next piece.
I used to think pro football (soccer for the yanks!) was where my passion was. But producing my own music, seeing what was once a white canvas now painted with the brightest sounds & melodies I've ever seen in my head, and turning the canvas into a masterpiece, putting smiles on the faces of the people that witness it… nothing has ever made me feel like this. I love to make people feel good, I mean who doesn't? And music is a universal way to doing so. I love music, and if I can do what I love, and make billions of people happy from doing so in the process, that just makes me fall in love with it even more.
Myself & my best friends have always talked life being about your passion and purpose.
Find your passion & purpose & get addicted to it!
Who said all addictions were bad.
KP